eXact learning solutions is releasing a range of innovative, new, Project Management (PM) features within its Learning Content Management System (LCMS). The increased functionality is being launched to allow clients to take advantage of increased efficiency and ease in creating and producing content.
The variety of formats of content has been increasing dramatically in recent years. Therefore, having an effective Project Management tool, while managing e-learning teams, is becoming more and more important.
Let's explore the new features!
Managing e-learning resources
While new remote working strategies have considerably increased the need for new ways of structuring learning objects (and content in general), it becomes crucial to have a LCMS that allows centralised storage and management of all content.
For this reason, eXact learning solutions has strengthened its product with a new Project Management Tool. The new, improved, version is much more user-friendly and has far greater functionality than prior iterations.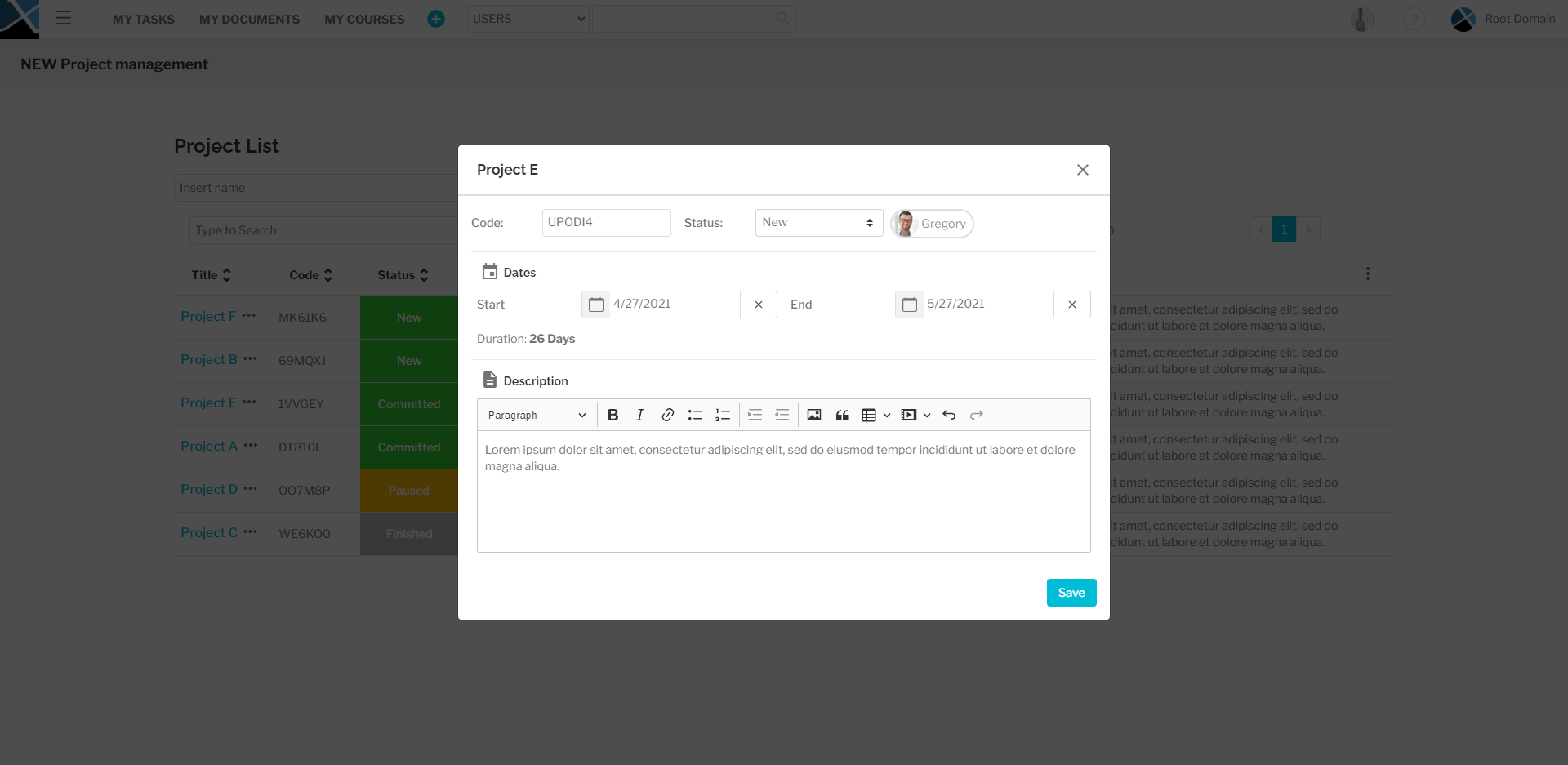 LCMS has always been a content-centric platform, focusing on the entire process relating to content production, and beyond. That is, from the start of the process with creation (authoring) to content consumption and analytics. The focus on content is also central to the Project Management module where it is possible to launch specific workflows on each 'content component' of a project.
With the new Project Management Module, however, eXact learning solutions has decided to revolutionize the approach by making the workflow the project itself! This important change will definitely simplify all the project settings and management for users, as all the steps of the workflow will be the steps of a single project in itself. A new improved User Interface (UI) complements a greater User Experience (UX) in this release, as illustrated below.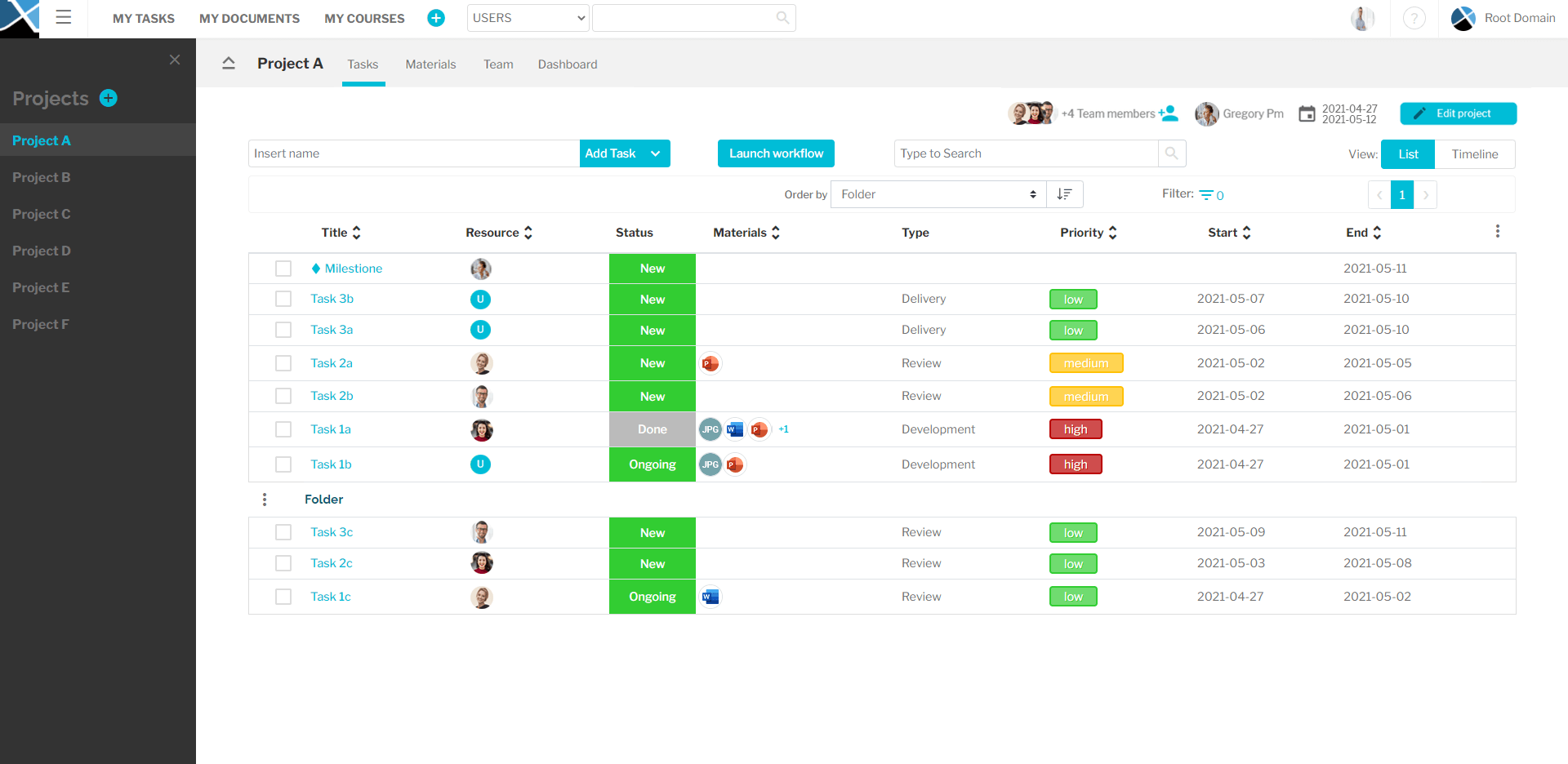 Why is a collaborative authoring approach important?
Increasing return on investment (RoI), with cost and time savings for clients, has always been crucial for eXact learning solutions. In this regard, a collaborative authoring approach can really make a difference to organizational production processes.
The use of a Project Management tool in managing teams facilitates a reduction in effort needed for the entire team, and a PM tool can also help the overall e-learning production team to stay engaged. When an efficient content development workflow is combined with an authoring tool, embedded in the same system, the advantages are even more evident!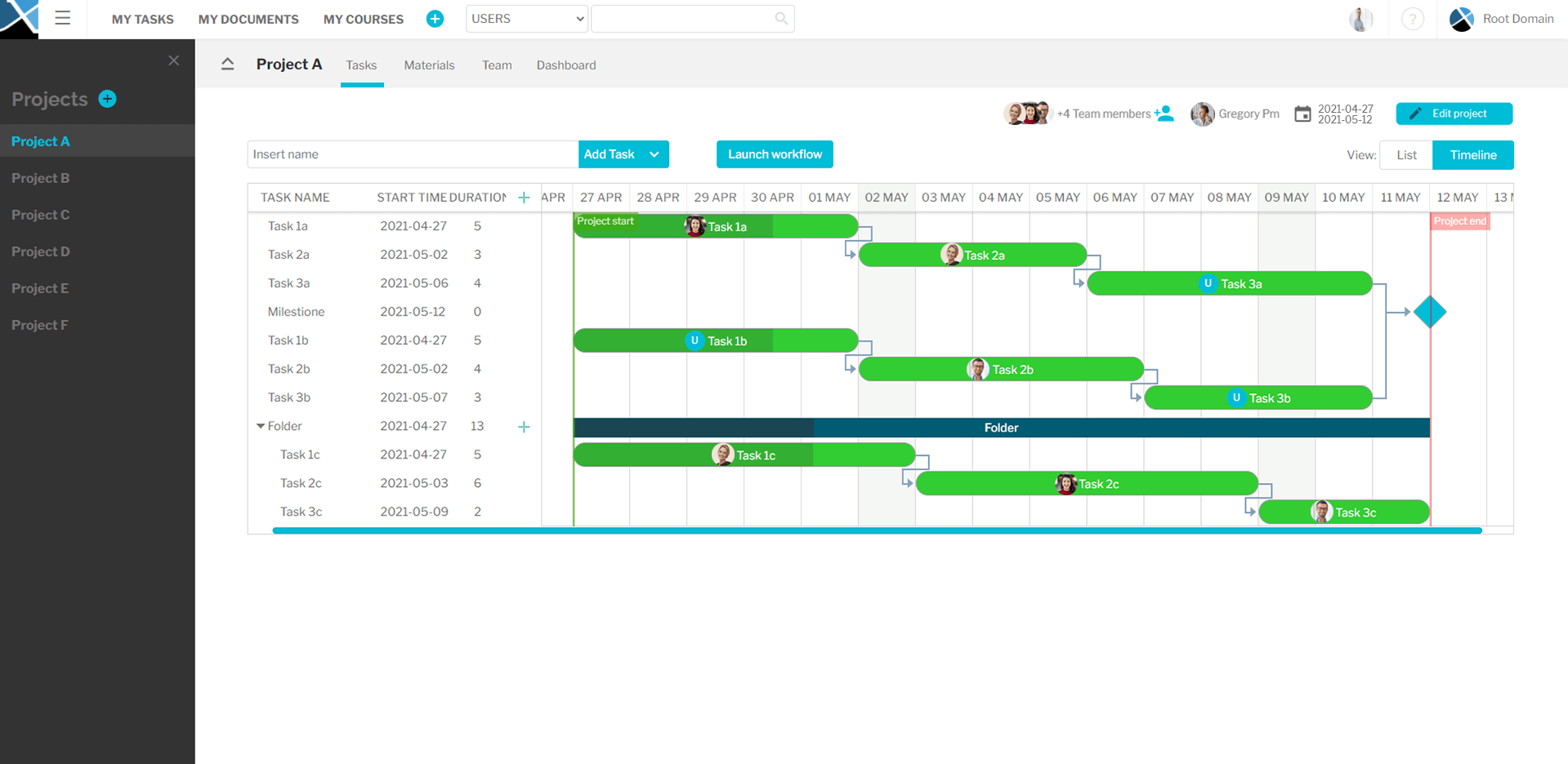 Don't forget Analytics!
Keeping track and analysing detailed e-learning data throughout each process of the project is of course essential in the age of data-driven insight and analytics. Thanks to its native integration with Kibana, you will be able to get personalised insights of your desired data within the Project Management tool of your LCMS. You have a choice of formats for the output of your data.
To find out more about our award-winning, scalable, Learning Content Management System (LCMS) get in touch.
For a free demo or more information of our Project Management and workflow functionality, as well as our other "all-in-one" solution features, such as our award-winning authoring, digital repository, delivery and informal content suite then get in touch.