eXact learning solutions is the leading, global, knowledge transfer technology provider, providing a scalable solution for multinational organisations. We are proud to have Partners supporting our clients with our technology solution in worldwide locations.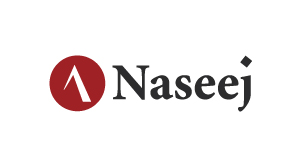 Naseej is the leading knowledge solutions provider in the Arab World serving the region's top Academic, research, cultural, and government organizations and corporations for the past 3 decades; delivering world-class solutions and services that have enabled our partners to manage and share knowledge and information. At Naseej our vision has always focused on being a true partner to our customers and a major contributor to the advancement and spread of knowledge in our societies. Naseej today employs over 300 highly skilled professionals throughout the region in the fields of Knowledge Management, Information Technology and Business Development.​
Since its inception, Naseej has made it a priority to select world-leading solutions and system providers, to both represent and to work together to localize and customize their solutions and systems to meet the needs and demands of our customers in the region.
Kydon Learning Systems Institute
Kydon Learning Systems Institute (KLSI) is part of Kydon Holdings, a leading provider of learning technologies and technology-enhanced learning solutions in Singapore and Asia. Formed in 2012, the company aims to harness the power of learning technologies and create new learning environments for global mobile workers and a new generation of learners – so that learning can take place virtually, in any location and at any time.
Kydon Holdings offers an extensive range of learning services, including design and learning consultancy, digital content creation, research and development as well as learning platform delivery – to facilitate e-learning and mobile learning. It also redesigns learning spaces.
Kydon Learning Systems Institute, one of Kydon Holdings' three subsidiary companies, works with clients to transform existing training architectures and develop technology-enhanced learning solutions tailored to the changing demographics and the learning needs of learners.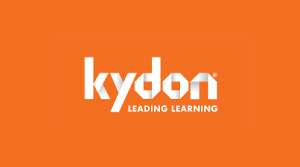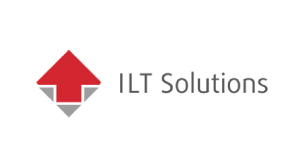 ILT Solutions is a consultancy and e-learning provider for your digital knowledge transfer projects. The services range from bespoke blended learning strategies with motivating learning content, project marketing, professional implementation and sustainable knowledge transfer to performance support. ILT Solutions integrated and playful didactics of task-oriented, explorative learning is a guarantee for successful trainings for diverse educational needs.
For over 23 years, ILT Solutions is a successful training provider in the field of knowledge transfer. Since then, ILT Solutions has completed over 800 digital education projects with renowned organizations in various industries.
The ILT Solutions team of educators, consultants, designers and IT specialists stands out with high competence and engagement in the execution of your digital training projects.
Get in touch! Do you want to know more?
Request a demo
See our solutions in action.