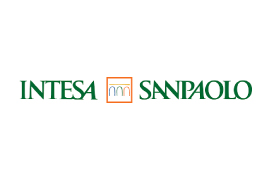 Intesa Group is one of the most important banking groups in Italy with 3,700 agencies and 60,000 employees. Such large numbers require efficient and effective training processes to address every branch and business channel.
Banca Intesa has chosen Giunti Labs and the learn eXact platform as its exclusive partner for the Plan Intes@ Learning project which was launched in 2003. The objective of the project is to achieve the target of 800,000 training days for technical and managerial education that are required in Intesa's strategic corporate development plan. In addition, since 2005 Banca Intesa has also used Giunti Labs' content production services for its eLearning programmes.
Solution
The start of the project involved the design and implementation of a set of Learning Objects tailored to the Banca Intesa learning methodologies, and a first course blueprint developed in accordance with Banca Intesa's learning needs.
Giunti Labs' learn eXact digital repository (eXact Lobster) and authoring tool (eXact Packager), were updated with models to automate the Banca Intesa substantial content production process.
By using learn eXact, Banca Intesa was able to increase its eLearning productivity to satisfy growing internal demand. This was achieved through learn eXact's ability to increase the capability to store and re-use multimedia assets in course planning, whilst automatically adopting most reliable standards (XML, IMS and SCORM). This in turn allowed the creation of learning object templates compliant with internal protocols which were able to interoperate with the other HR and eLearning LMS systems.
The Plan Intes@ Learning Project enabled Banca Intesa to rapidly re-engineer its eLearning content production processes to the new generation eLearning trends, based on the wide adoption of Reusable Learning Objects, XML and Standards.
Achievements
Using Giunti Labs' technology has empowered Banca Intesa to integrate the knowledge and content management system whilst increasing adherence to the new market standards. In addition, Banca Intesa has improved the capability in planning and designing eLearning courses, blended eLearning in face-to-face and distance learning.
Industry
Banking & Finance
Let's Try! Get Free Support
Request a demo
Do you have any questions?