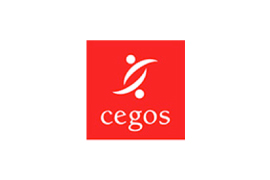 Cegos' catalogue provides more than 200 modules in nine languages with options for using these in the context of blended learning, serving around 200,000 learners worldwide. This means that the Cegos catalogue represents Europe's largest initiative in soft skills eLearning catalogue development. The Cegos materials are sold online and internationally by Cegos subsidiaries. Cegos' consultants visit Fortune 500 corporate clients worldwide.
In 2007, the Cegos Headquarters in Paris, France, chose eXact LCMS to transform Cegos' existing offering into a new generation, on the shelf & blended learning catalogue – combining classroom training, eLearning and pre- and post-training evaluation in a modular, flexible, personalized solution for end user organizations.
Solution
The Cegos online catalogue addresses 12 business programs, including:
Management & Leadership
Project Management
Finance
Professional Effectiveness and Development
Sales & Marketing
Purchasing
Training Expertise
This portfolio is continually growing to accommodate changes in learning topics and is well suited to create individual learning tracks. Content, as well as style and graphics, have been created for international use and are currently available in more than ten languages, including English, French, German, Spanish, Italian, Russian, Portuguese, Hungarian, Chinese, Korean, Japanese, Arabic and Czech. Courses are localized following the best international practices, adjusted to suit the local context and culture where the learning program is deployed. All content is SCORM compatible and tracked, allowing for a highly personalized diagnosis of learning gaps and needs, which are then addressed in the blended scenario.
The Cegos catalogue is loadable on any LMS, and related tracking can support planning and management within the competency development cycle. To support this, Cegos provides value added services and consulting to help clients successfully deploy eLearning and blended training. All 200 modules are divided in sequences, each of which has a specific objective. Each module contains exercises, alternated with animations and questions for pre- and post-assessment. The key principle used for building the modules was 'learner engagement' so as to maintain the learners' motivation.
Achievements 
The time and cost reduction achieved by using innovative content standards, and authoring and content management technologies within the Cegos project is demonstrated by a specific Return-on-Experience (ROE) analysis. On the learner side, substantial cost savings (in traveling and time) were achieved by reducing the amount of classroom based learning in the Cegos training tracks.
All Cegos modules enable tracking and reporting. A comparison analysis – to benchmark blended-learning and classroom-based delivery – is on-going, based on catalogues sold to Cegos' worldwide clients. To date, all results show improved learning retention, performance, and quality of achievements within the target institutions/organizations. By adopting the Cegos catalogue, an organization is able to rationalize its training budget through a comprehensive training management service offered as a specific service package.
In 2009 around 20 organizations deployed Cegos' courses to cover a range of operational, business and management improvement areas. Clients using the Cegos catalogue found the module-based format highly effective in supporting targeted usage, such as a new product launch at Nissan and quality control at Renault. The clients found it excellent also in terms of the customer interface – such as developing client relationships at Credit Agricole and Club Med, and subsidiary training in Citroen. In 2009 the project was awarded the Gold IMS Learning Impact Award for building Cegos' Management Skills Catalogue using eXact LCMS.
Let's Try! Get Free Support
Request a demo
Do you have any questions?