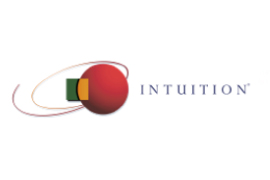 Intuition's online content libraries need constant monitoring and updating to continue to service the needs of its customers. These needs are dictated by the demand for Intuition's clients to be innovative in an increasingly competitive environment, reduce costs, improve production efficiency, and continually improve the added value they in turn provide to their customers. Other challenges come from organizations having to adapt to changing learning habits and preferences:
the increasing proportion of digitally-proficient 'millennials' in the workforce;
changes in usability and screen design standards for online materials;
the continuing growth in the use of tablet devices and smartphones for knowledge and performance support;
the decline in the use of Flash in constructing online materials;
multi-device delivery;
localization of content into multiple languages and cultural contexts.
In addition, a company such as Intuition, which is constantly producing and updating online content and systems, needs to track and respond to ever-increasing industry regulations. This means that there is a major need for a system to monitor and manage the many changes and updates required.
Solution 
According to Intuition's Head of Advisory Services, Brian O'Malley, the need to find a system that enables Intuition to constantly maintain and update its library of online content materials led it to eXact learning solutions' learning content management system (LCMS).
This system allows for rapid content development through collaboration between subject matter experts (SMEs) and courseware designers, regardless of their location or specialization.
Furthermore, being based on XML technology, the eXact learning solutions LCMS is intended to facilitate the reusability of content chunks. It supports SCORM 1.2 and 2004, IMS, and xAPI (TinCan) standards – allowing for single source, multiple output publishing.
"Our technological innovations allow enterprises to improve their organizational performance and achieve significant reductions in business costs," said eXact learning solutions' international sales manager, Federico Dondero. "These empowered organizations can produce and manage standard, interoperable, and reusable learning content that can be delivered on various platforms and output peripherals, such as via the web or by means of mobile devices."
Brian O'Malley commented: "Intuition's Advisory Services team regularly supports clients with knowledge strategy and implementation challenges, including large-scale content deployment and sustainability. Here, we had to address these challenges internally, within Intuition's business. We found the process used by the eXact learning solutions LCMS to be unmatched in the market. Its flexibility means that we can build what we want. Also the LCMS functionality meets all of our data management needs."
Brian explained that, using the eXact learning solutions LCMS, Intuition's SMEs and content designers can author learning materials directly on-screen. The system allows for multiple
collaborators in various locations to work on the same learning materials concurrently, while offering fast editing capabilities and editorial control.
"There's both template and content version control, a WYSIWYG interface, and the system can handle extremely high volumes of content," he said. "Moreover, using the system has enabled us to now be confident that the first draft output of any piece of learning material will represent at least 80% of the final content.
"The LCMS gives us flexibility and freedom in content design and development; the ability to create custom templates, components, and features for our clients; and the assurance that this single source content will work on multiple delivery devices. Furthermore, it supports backward capability – which can be a help where clients need to support legacy operating systems and browsers."
According to Brian, implementing the LCMS took six months – which, he said, was "appropriate for a project of this size."
Achievements
In the first 18 months after implementing the LCMS, Intuition's team of SMEs and instructional designers had built some 1,400 separate learning objects.
"Using the eXact learning solutions LCMS has made our team more productive," Brian observed. "In 1999, it took us one day to build one screen of learning content. By 2010 – before implementing the eXact learning LCMS – we were able to build between 15 and 25 screens
of learning content a day.
"Since adopting the eXact learning solutions LCMS and its related tools, it takes our team just five hours to build 50 screens of 'all-new content' from storyboard. Consider also that this content is output for a broad range of PC, tablet, and smartphone devices; it's clear that the efficiency gains are compelling."
Let's Try! Get Free Support
Request a demo
Do you have any questions?