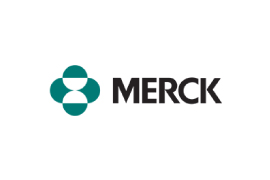 Selecting & Implementing a LCMS/'knowledge transfer' solution
Pete Radice: "We at Merck embarked on looking fora solution after agreeing a 'Goal statement' and agreeing some high-level needs as below."
What We Wanted:
One place to stare everything (ie. cloud. internal & external)
A collaborative environment – where everyone involved in the development of learning contents is able to work together, both internally & externally
Project management capabilities
To be able to create a project team, and to assign roles & tasks
Functionality for reviews & approvals
Comments & notifications
Automated workflows: CDN (Content Distributed Network)
Support for video
Worldwide access: People to Use it!
Industry
Pharmaceuticals & Healthcare
Procurement process
We settled on sending out five RFL's to:
two Learning Content Management System (LCMS) vendors;
three Content Management Solutions (CMS) vendors.
We created a rating system to document and evaluate Vendor presentations. This comprised an Excel spreadsheet with a weighted multi-rater input. In addition to this, we put together a detailed category weighting-system, which really helped detail user-functionality.
Post-selection implementation
Once we selected the eXact LCMS/knowledge transfer technology at Merck, we held a two-day 'Discovery' session. My advice would be that you must do this, and you must do it in person. Our steps in this process were:
DISCOVERY
Deep dive discussions into as-is and to be states
Swim-lane exercises (business process map)
Requirements documentation (system)
Metadata application profile
Project management/planning sessions
This was followed up by 'Proof Of concept & Pilot launch' & training. This entailed:
Face-to-face training /POC
Regional training US/UK/AP
Hyper-care eXact learning solutions sessions
A social learning community
MEASURING ACCESS
Our success measures were:
Adoption & utilisation of the system
Integration with Enterprise Learning Portal; and
Integration with Enterprise LMS.
Certainly, we were delighted that these targets were all met. To date, the number of new users continue to rise on a weekly basis.
Let's Try! Get Free Support
Request a demo
Do you have any questions?