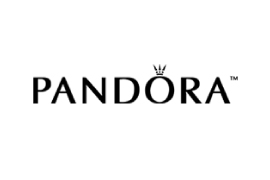 Per Ferdinandsen, PANDORA's E-Learning Manager, explained: "PANDORA needs to make sure that its sales teams – around the world – sell the right products to the right people. We also need to ensure that the customers return, to buy more PANDORA products.
"We're still a relatively young company but we already have a global presence – with, perhaps, some 50 per cent of our revenues now coming from the US market. We've learned that e-learning, allied to some other aspects of blended learning, is an effective method of providing our global salesforce with guidance on how to sell in-store most effectively," he said. "It's also an effective method of distributing the up-to-date product knowledge that our employees – particularly the salespeople – need. There are now a great many PANDORA stores around the globe – under various ownership," he added. "E-learning materials are valuable because they're available to everyone and present a coherent message." 
PANDORA began using e-learning in 2011. In those days, things were simple because the company operated mainly in one market, in one language – which, oddly enough for a Denmark-based company, was Australian English. However, as the company rapidly became global, there was an immediate need for its e-learning content to be available in many languages.
"We were using an Australian e-learning platform but it was constricted to using Flash – and we wanted to get away from being reliant on this technology," said Per. "Moreover, the platform was extremely inefficient and time-consuming when it came to dealing with translating content into different languages. So, we conducted a survey of the market and identified a shortlist of some eight learning content management system (LCMS) vendors," he continued. "Many of them could provide one or more of the things we were looking for in an LCMS – but only the eXact learning LCMS could meet each of our exacting criteria. The eXact learning LCMS provides language support; HTML5 support; the ability for us to create and use templates; it is an open and very flexible framework allowing us to control production workflows, and provides also a software development kit, so that we can develop content templates ourselves. Importantly, the platform is scalable and is sited in the Cloud – so it can operate at a fast, or at least 'normal', speed around the world."
Solution
PANDORA began its relationship with the makers of the eXact learning LCMS – eXact learning solutions – in February 2013. The eXact learning LCMS is now used by Per's e-learning team based in Copenhagen but other PANDORA teams throughout Europe and in the USA can also access the system, as required, on a project basis, to produce content.
"This allows these teams to take control of workflows – and allows them to meet tight deadlines for producing e-learning materials on a just-enough and just-in-time basis," Per said.
When it comes to translating learning materials into different languages, the eXact learning LCMS supports content localization workflows addressing different languages and any accompanying cultural sensitivities. Among other things, it will produce an XLIFF (XML) document for translation; allow proof reading and checking the script for translation accuracy, and deal with quality assurance issues such as checking for text overruns. All content produced via the eXact learning LCMS authoring tool is automatically produced to an XLIFF – which is the best known XML format international standard where translating files is concerned. The XLIFF file is sent for translation and the resulting XLIFF file is uploaded to the LCMS –producing identical content in two (or more) languages.
In addition to this flexible, but centrally managed, translation model, the eXact learning LCMS's learning object template capabilities, along with the embedded localization engine, enable the system to localize learning objects and also keep the different localized versions linked with each other in the repository. The system manages parallel fixing and the updating of learning objects in multiple languages – all of which is of particular value to those wanting to deliver e-learning to a global audience.
PANDORA uses an internationally well-known learning management system (LMS) to track usage of its e-learning materials. However, said Per, PANDORA would like to gain information beyond who has started and finished an e-learning course – and what assessment scores they obtained. So Per and his team are discussing ways in which the eXact LCMS can contribute to providing this additional – and valuable – information.
Achievements
Per believes that the eXact LCMS is playing a positive and key role in his team meeting their objectives in terms of preparing and delivering relevant e-learning materials. He also believes that the LCMS is playing an important part in helping PANDORA's salesforce around the globe to meet its targets; thus helping the company to meet its goals and objectives.
Turning to PANDORA's working relationship with eXact learning solutions, Per said: "We find the people at eXact helpful, knowledgeable and keen to enable us to achieve our targets."
Industry
Retail & Distribution
Let's Try! Get Free Support
Request a demo
Do you have any questions?