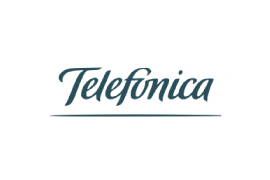 Early in 2014, Telefónica UK's learning and development professionals realized that all the company's learning materials' authors were creating content using a wide variety of authoring tools. As Asi DeGani, Head of Digital Learning at Telefónica UK, commented, "We were getting an interesting collection of pieces of content that was highly 'creative' but there was no consistency – or brand guidelines – about these materials. This made online learning like a box of chocolates – users could get anything" he added. "This posed a problem because users were spending more time trying to see how to use the learning materials than actually doing the learning they were supposed to be doing."
Telefónica UK tried creating rules that its content authors could apply when creating learning materials but other issues remained. These included that the learning materials being authored were 'siloed' – on authors' laptops – so it was often difficult to get to these when individual authors were away from their desk.
"We realized that we needed a unified approach to creating learning content – and that that learning content should be openly accessible," said Asi. "We considered a number of options, including forcing authors to save all their work on one server and using specific templates in
order to create a homogenous look-and-feel to the learning materials".
"However, it became clear that, if we adopted any of these options, someone would still have to check that these rules had been followed – and that is impractical for a company of the size of Telefónica. We needed a system that would always be online and available to our employees, partners and franchisees. Moreover, we needed a system that used HTML5, rather than Flash, since so many of our learning materials are accessed from mobile devices. This indicated that we needed a learning content management system (LCMS) solution," said Asi.
Solution
Telefónica UK researched the LCMS market thoroughly. It asked the opinion of everyone in its L&D function as well as those in the IT function. Eventually, all these people were asked to rigorously evaluate three shortlisted systems.
"The popular choice was the eXact learning LCMS – from the Italy – based digital learning content management business solutions producer, eXact learning solutions", said Asi. "It was principally chosen because of its highly responsive design functionalities."
Going through its standard procurement process to acquire the eXact learning LCMS, Telefónica UK acquired the system – as software-as-a-service (SaaS) – from eXact learning solutions' distributor in the UK, Tribal Education. Asi observed, "This meant that, since we don't host the system, there was no involvement from our IT department and no installation 'pain'."
Darren Lloyd, Business Development Manager Software Solutions at Tribal, commented: "SaaS takes away any headaches associated with introducing and using a new system. We're finding that many technology systems which have, traditionally, been kept in-house are being moved to the Cloud and accessed as SaaS. This outsourcing saves work for in-house IT departments to install and validate the system – and, every evening, oversee creating system back-ups. All of this can become expensive – whereas SaaS is a great deal easier, simpler and cheaper."
"Tribal's extensive security systems surrounding our learning materials were a considerable 'plus point' for us when selecting the LCMS," added Asi. "Not only do these help us to conform with security and data protection legislation but also make life easier when we want to update the learning contents".
Telefónica UK has migrated its learning materials to the eXact learning LCMS and now has thousands of learning objects on the system – many hundreds of which are accessed daily by the company's 7,500 employees, along with its 15,000 partners and franchisees. 
Achievements
"One of the benefits of using the LCMS is that, by definition, all the custom-built content produced by third party developers exists on the system," Asi explained. "This means that we – not the third party developers – have the original files for these materials, and this makes it simpler and easier to update these materials. We usually do this in collaboration with the third party developers – and, with the materials in the Cloud, this is now a faster process.
"However, there can be occasions when these developers are no longer operating – and, in the past, it could then be difficult to get the original files!".
Another result of using the LCMS is that, in addition to bringing homogeneity of approach and look-and-feel to Telefónica UK's learning materials, the discipline of the LCMS's template-based framework forces developers to be focused from the start about the learning materials they are developing. Asi commented, "This means that we now know what we're going to get from the start of the project – rather than just starting a project and seeing what learning materials eventually arise. In addition, since Telefónica UK owns a number of brands – other than O2 – the LCMS's template based approach enables learning materials to be given a particular 'branding' quickly and easily."
Moreover, since Telefónica UK's 25 content creators started using the eXact learning LCMS, their productivity has risen from some 1.5 'screens' per day to between two and four screens per day – even though they are still on the 'LCMS learning curve', getting to grips with the product. "We're also receiving highly positive comments about the system from the content authors," said Asi. "We're certainly planning to continue using the LCMS and, maybe, expand our use of it next year." 
Industry
Telecommunications
Let's Try! Get Free Support
Request a demo
Do you have any questions?