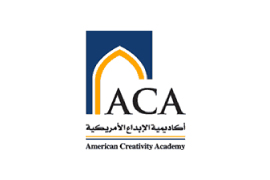 The American Creativity Academy
The American Creativity Academy (ACA) is a private Kuwaiti school dedicated to preparing
students for university success by delivering an American based curriculum built on international standards in education. In partnership with students, parents, teachers and administrators, the ACA aims at preparing young men and women to become future leaders and contributing members of the global community.
eXact learning solutions' partner in the Middle East, UKS, provided ACA with a comprehensive
and unified solution for the integration of technology into the learning environment, so as to
facilitate its transformation from teacher centred to student centred learning.
The objective of this project was to make a significant, positive impact on ACA's educational
environment by:
Improving academic results across all subject areas and school levels through student centered instruction, encouraging collaborative learning and stimulating increased teacher student interaction.
Improving teachers' skills, through the implementation of technology, which challenges
teachers to shift paradigms and use a constructive model of learning, transforming the
teacher into a mentor and coach.
Improving school administration and management and providing administrators with new
tools to effectively manage school resources, and thus allow teachers to spend less time on
paperwork and more time on educational content and on working with students.
Increasing family involvement in helping children to learn, as parents and other community
members have access to classes, libraries, homework hotlines, school bulletin boards and
other resources to enable them to help their children succeed.
Solution
This solution development was completed in collaboration with the ACA's Academic Management Head of Departments and selected faculty members, with the following aims:
Implementation, customization, maintenance and support of a reliable and effective online learning environment, including the required hardware for setting up high technology classrooms, as well as LMS, LCMS and other collaboration tools to facilitate the delivery of a full-fledge online learning platform.
Scoping and analysis of programs and pedagogy; creating an eLearning strategy for faculty, students and workforce communities.
Developing Reusable Learning Objects (RLO) that would be used in the classroom to enhance the overall learning/teaching experience as well as to involve students and parents in the learning process.
Enhancing the professional development of faculty by providing inclass and one-on-one sessions on technology-based teaching tools.
The result was a modular and scalable system that enhances the learning experience and enables the effective and efficient management of human resources, curricula, and fixed assets. In order to achieve these goals, UKS recommended that ACA use eXact LCMS for content creation, management, and delivery.
Benefits
eXact LCMS manages the delivery of Learning Objects, tracks performance, and provides for all methods of communication between the involved parties. eXact LCMS is a system that enables
content creation, publishing, access, storage, and retrieval, as well as providing easy access to learning resources and objects in and outside of the classroom.
eXact LCMS was selected to produce an engaging learning experience that allows students to apply and transfer knowledge and skills smoothly into the real world environment.
Client
The American Creativity Academy
Let's Try! Get Free Support
Request a demo
Do you have any questions?